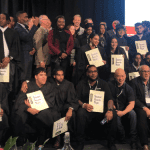 Toronto, Ontario — Tropicana Employment Services hosted its long-anticipated Collision Repair and Auto Body pre-apprenticeship graduation, where the not-for-profit honoured three classes of now-working apprentices.
The celebration honoured three graduating classes—the classes of 2020 and 2021 had their originally scheduled ceremonies cancelled due to the pandemic—and was held at Centennial College's event centre.
The night kicked off with a cocktail reception overlooking the sunset over the Toronto skyline.
Graduates, families and industry delegates were treated to a first-class dinner spread, catered by the students of Centennial College's culinary program.
Scarborough-Guildwood MPP, Mitzie Hunter, and many other community representatives showed their support at the event.
"Graduates, this is only the beginning of your journey," said Hunter during her address.
"There will be hard work ahead and the advanced technologies and repair procedures on today's vehicles do not always come easy but this is what makes a trade qualification so valuable," advised Alan McClelland, dean of Centennial College's School of Transportation. "As a Red Seal technician myself, I can say with confidence that over my 40-year career, I have found the work extremely rewarding and have never been without employment.
"I wish the very same for you. Celebrate this moment with your family, friends and classmates; and then catch your breath because your journey has just begun!"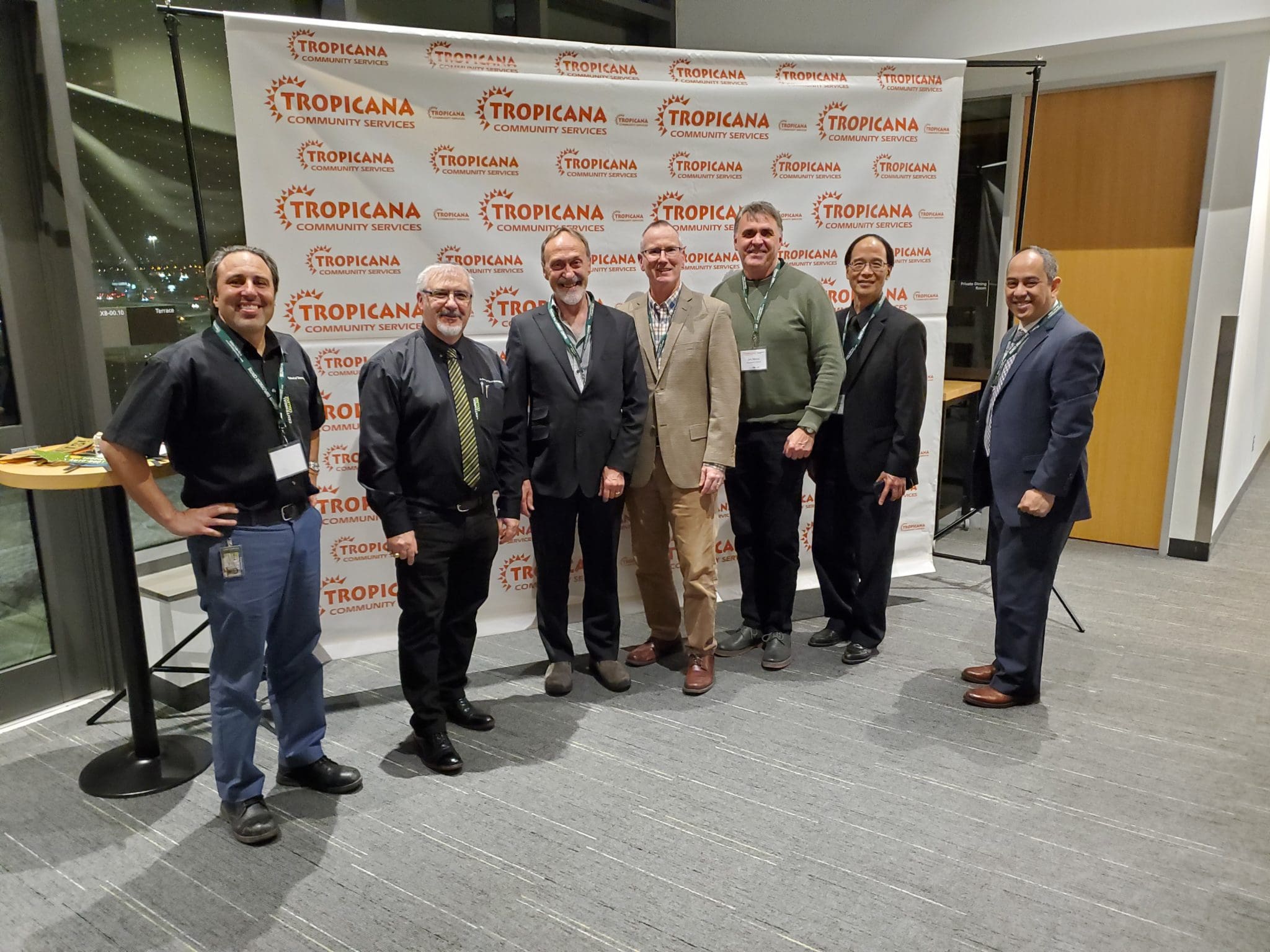 Tropicana also gave honours to students particularly keen on their studies.
The Toyota Canada Scholarship, facilitated through the Black Business and Professional Assocation (BBPA), went to Chanice Camille Dwyer. Through this two-year scholarship, Dwyer can access funds to further their education and training toward obtaining a Red Seal Ontario Apprenticeship in the trade of Auto Body and Collision Damage Repairer 310B Apprenticeship.

Students that received the Community Services Student Success Scholarship included:
Hasan Bobat
Irmariangel Anyelly Viloria Rodrigues
Jonathan Braga
Khaled Abdulwahed
Mikayla Delutis
Nicholas Ishmail
Roshaun Johnson
Salihi Moheebullah
Adrien Prasad
Chanice Camille Dwyer
Devonte Bates
Miguel Angel Da'Silva
Thishahan Sivakumar
Timothy Jaikaran
Alexander Polstvin
Caprice Avery
Haben Teklegergish Gebrekristos
Joseph Cianchino
Matthew Wilson
Sarah Mari
Sherwin Matt Bansagan
Tolani Idris Ganiyu
Medhi Tirafkan, Justice Kirby-Black, Tariji Herd and Tre Matosas-Adderley all took home $500.00 Tropicana Community Services Bursary awards, which will go toward their level 2 administrative fees if they continue their career path in collision repair.
Tropicana also honoured its industry partners I-CAR Canada, 3M Canada, LKQ  Toronto East, AkzoNobel Coatings, CARSTAR, the Toronto District School Board, Centennial College, Assured Automotive and CSN 427 Auto Collision.
Tropicana's classes of 2020, 2021 and 2022, who completed their pre-apprenticeship training through Tropicana's partnership with Centennial College, have all embarked on Level 1 apprenticeship training and are placed at facilities across the Greater Toronto Area.
Some students have even begun their Level 2 training.
For more information about Tropicana Employment Services, click here. 
The post Freshly Skilled: Tropicana celebrates 2020, 2021, 2022 collision repair pre-apprenticeship classes with lavish graduation appeared first on Collision Repair Magazine.