"When I was a kid, automotive wasn't something I thought I would get into. My brother, dad, grandparents were all in the automotive industry, dealing with the mechanical aspect."
— DESIRAE ELLINGSEN, Head painter at Mervyn's The Body Shop
TRADES STEREOTYPING BEGINS EARLY, AND LEAD PAINTER SHARES HER STORY IN OVERCOMING FALSE ASSUMPTIONS.
BY KATE NG
In the age of keyboards and digital work, making a handcrafted masterpiece is a dream that few people will ever achieve. For one Okanagan, British Columbia, resident, its just another day's work in the shop's paint booth.
Desirae Ellingsen has already established herself as a confident, expert painter with seven years of experience under her belt. Since graduating from Okanagan College, she has joined Mervyn's The Bodyshop as the shop's head painter, earning her journeyperson certification and completing Red Seal certification.
All that's left is for the certificates to arrive in the mail, she says. But, as with most valiant life efforts, this was the culmination of years of hard work and sweat. Later on, she uncovered a passion for vehicle restoration, working at Prestige Collision in her hometown of Kelowna, B.C. In addition to collision repair fundamentals, the shop boasts the capability to build custom vehicles and restore older ones.
This piqued her interest "mainly because of the artistic aspect. I don't have to work on the motor or anything like that—I can deal with the panels and make it look really nice, and I've always been a perfectionist at heart."
She began work, learning from her co-workers and proving herself on the shop floor. "Right out of the gate, I got to paint Lamborghinis, McLarens and all of these really cool vehicles that not a lot of people get the opportunity to paint. That's always been really, really fun for me and it is nerve wracking, At the same time, being able to start on these vehicles has given me such a base set for working on everything else."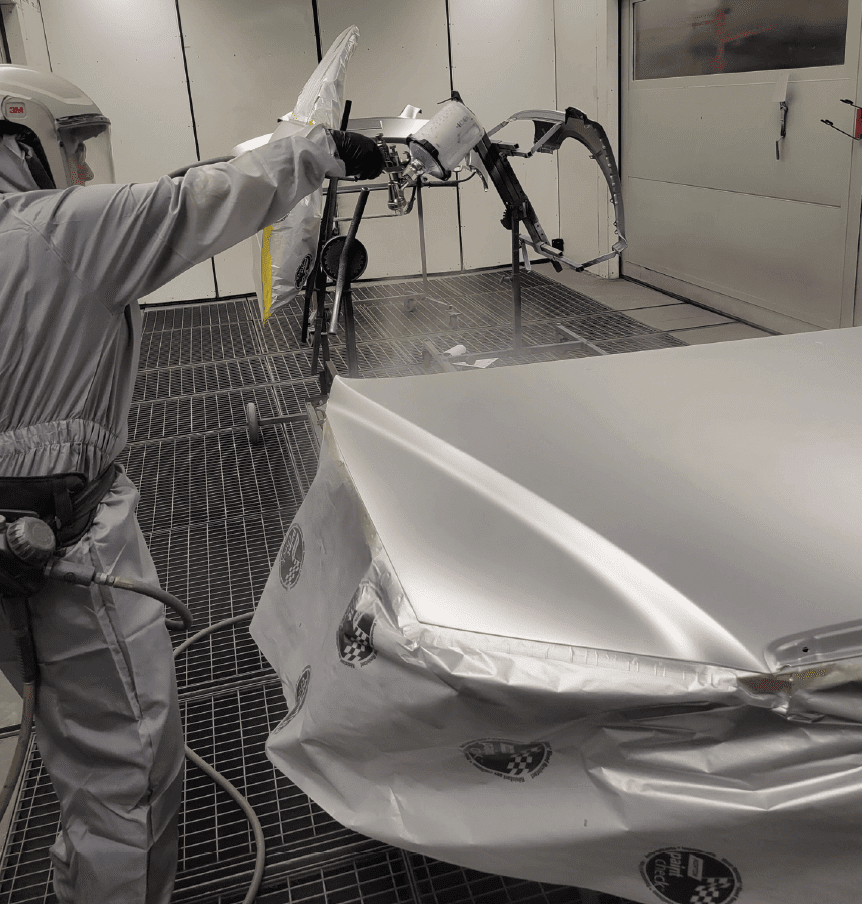 Today, she is the head painter at Mervyn's The Body Shop, with most of her work taking place in the shop's high-end production booth. Beyond that, she boasts another five across her career.
Like many others painters, looking at the final product made the process worth it. Going layer by layer, finishing it with a glossy clear coat has an indescribably warm feeling—a tangible, physical reward for hours of focus and perfect application.
None of this disguises the common issue of harassment and discrimination facing women across multiple industries, which Desirae says ultimately comes down to luck of the draw. She has been lucky to have a supportive environment, but knows friends with less fortunate experiences.
"I've been really lucky. I grew up in a household with a lot of men in it, so I understood their humour and the things they say. As I've gotten older, I find there's a lot less disrespect than people think there is."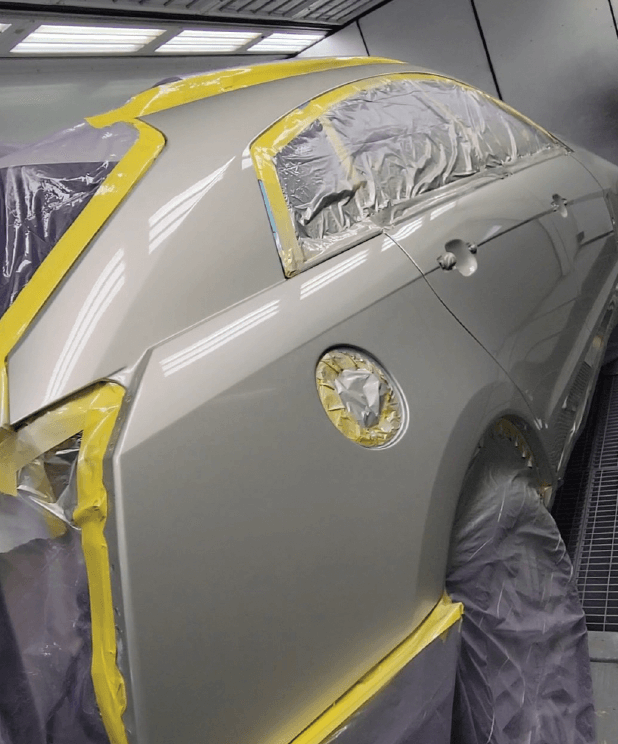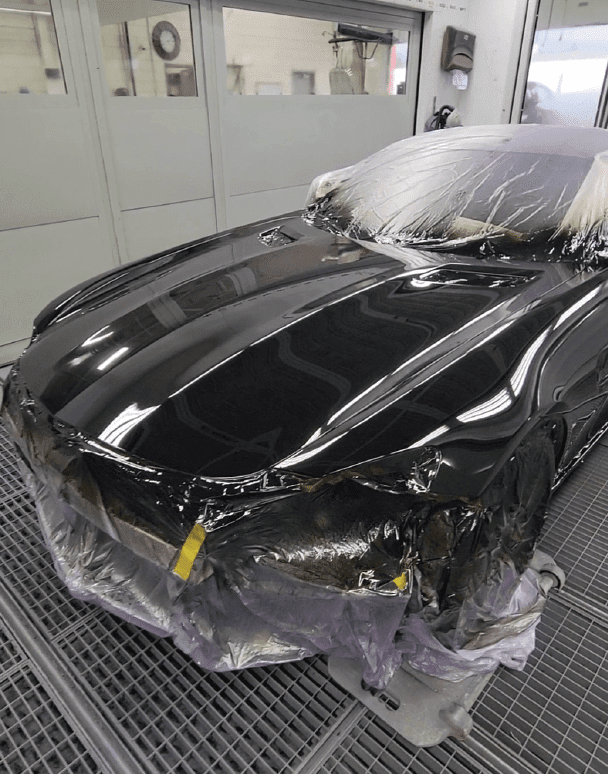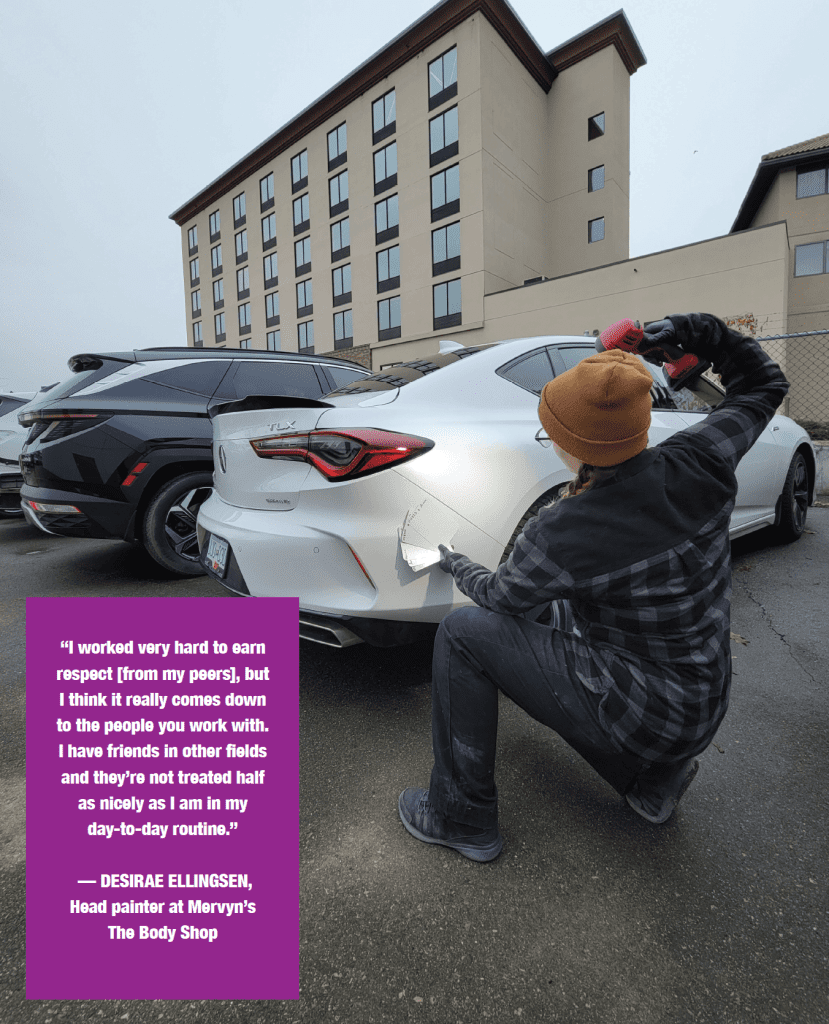 "I try to learn something every day. And hopefully, I'll get to the point where I can be that person that goes around schools and inspires kids to get into trades, especially girls."
— DESIRAE ELLINGSEN, Head painter at Mervyn's The Body Shop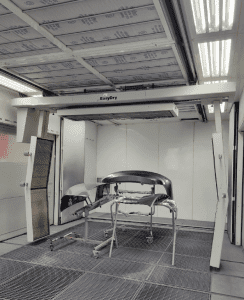 While satisfied with her career in autobody, she is less than thrilled with the lack of attention placed on the trades in high schools.
Her entry into the trades was the result of having family members already involved in the automotive sphere—her school pushed university as the only viable institution for aspirational young adults.
While she initially wanted to become an English and Spanish teacher, plans changed when she discovered the sheer expenses involved with a university education.
"They wanted me to come up with this whole presentation of how I was going to go to university, take out all of these loans and pay for this over the years. I never really told them that I can't afford university, so I'm not sure why I'm making this plan."
"They never really offered me the lower cost option of college, or even community college. They said if you want to be successful, you go to university."
While Desirae went through some exposure to trade school through metal and woodworking courses, she describes them as mandatory classes she took when she was 15—mandatory classes taken for credit, not for practicality. Effectively, the school presented a falsely restricted picture of the post-secondary education landscape, with university taking precedence over all others. For students with economically challenged backgrounds and women, it gets worse, with targeted advertising serving as an inadvertent gatekeeper against those who are simply not targeted. "It was never really given to me as an opportunity."
"I wish that they would push trades more in general, specifically for women. Towards [athletically inclined] men they said, look at these trades you can get into. Where I was, they didn't that much with the girls."
While Desirae is proud to overcome one of these examples of gender inequality, she still wishes one of her teachers in school said, "you can be a badass woman in a male dominated industry if you want."
Until she gets the chance to inspire the next generation, she plans to keep doing what she already does—refine her paintwork, keep working with her team, and create better works than yesterday. Despite being the head painter on the team, she never has the chance to let a skill go rusty.
"It's 2023, everyone is doing everyone's job. We have our positions but whenever one of us needs something, we switch and finish what needs to be done."