INDASA CELEBRATES PAINTER TALENT WITH FIRST BATTLE OF THE BOARDS COMP
BY MAX REID
On August 6, Indasa USA held the first-ever Battle of the Boards Competition, where artists from Canada, the United States and Europe donned their original painted designs on skateboards. With judges flown in from across the United States, the painters on deck were faced with no simple task. The following were the top-three finalists and people's choice winner of the August 6 Battle of the Boards competition.
1st – D. Jay Gillespie (@d.jays.art on Instagram) 2nd – Brady Lambert (@___Shifty___ on Instagram) 3rd – Andy Kawahara (@andyspinstriping on Instagram) Vince Lindsay, (@vince1189 on Instagram) claimed the People's Choice title for his lighthouse inspired design, while previous Bodyworx Professional cover star Keegan de France (@keegans.kolour.studio on Instagram) also claimed a spot in the top 10. As for the future of the event, Indasa USA confirms it is indeed bright.
"The overwhelming talent and entries to this event are sure to make it an annual tradition!" Motivated Reps' Tyler Zacher-King told Bodyworx Professional.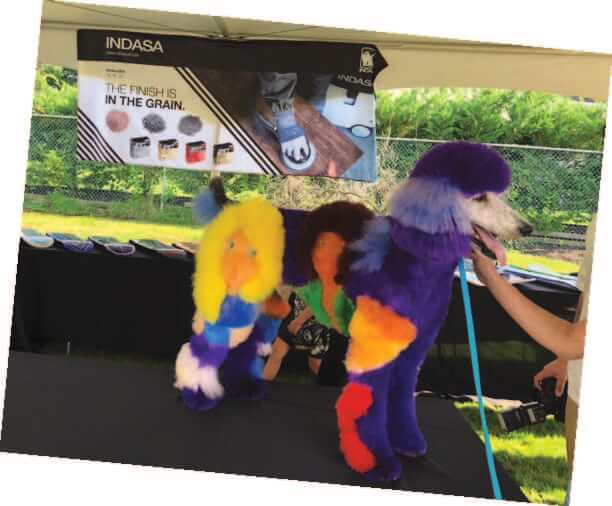 The boards weren't the only
materials being painted that day.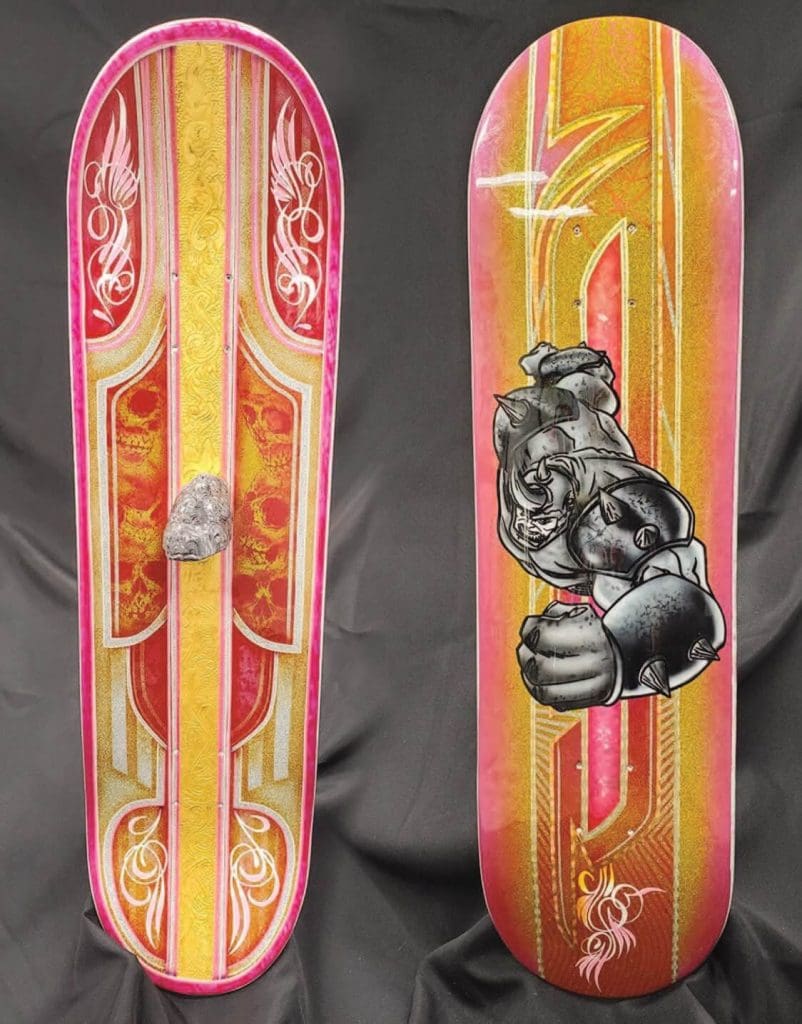 Keegan de France's impressive board featured a Fordite centrepiece. Fordite is old automotive paint that has hardened sufficiently to be cut and polished, typically formed from the buildup of layers of enamel paint slag on tracks and skids on which cars were hand spray-painted and baked numerous times.
First-place winner, D.Jay Gillespie's board.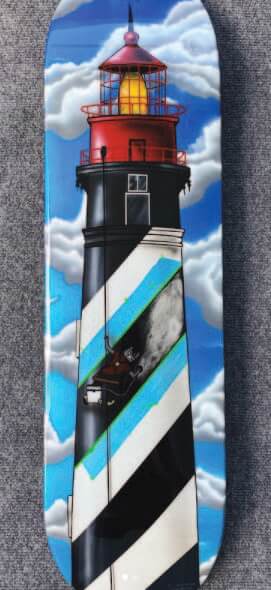 Vince Lindsay of St. Augustine, Florida, took the People's Choice title for his lighthouse design.
Indasa specializes in the production of innovative sanding solutions said to deliver market specific solutions to service multiple industries, including automotive, marine and woodworking.