DELVING INTO DIGITAL
3M has invested in asTech, citing a "continued commitment to advance the digitization" of the aftermarket supplies giant. Terms of the deal were not disclosed. "The 3M Ventures strategic investment in Repairify [asTech's parent company] enables us to accelerate our solutions and offerings across the entire automotive ecosystem," stated Cris Hollingsworth, president of Repairify, regarding the investment. "We seek to make strategic investments that will advance our innovation and growth," said Ben Wright, director, 3M Ventures. "We are moving rapidly to an even more digital-first world, and we see those shifts in the automotive aftermarket. This investment signifies our continued commitment to advance the digitization of 3M as well as of the customers we serve." According to asTech's press release, "terms and conditions of the investment will be announced in a separate press release later."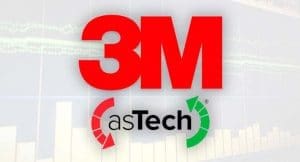 BREATH CHECK

How's your respirator fitting these days? According to the Occupational Safety and Health Administration's (OSHA) recent list of the top 10 most frequently cited violations of 2020, the United States saw more than 2,500 respiratory protection violations last year. "We're finding these violations in autobody, paint and interior repair and maintenance shops," Patrick Kapust, deputy director of OSHA's Directorate of Enforcement Programs during a Feb. 26 webinar. Violations pertaining to respiratory totalled 2,649 in 2020, said Kapust. Kapust said the main culprits for violations were: failure to have a written respiratory protection program including training, types of respirators, etc.; failure to conduct annual (and thereafter) respirator fit testing; and failure to comply with general requirements on the type of respirators according to the hazard. With 5,424 total violations in 2020, OSHA said fall protection has been the most-cited regulation for ten straight years.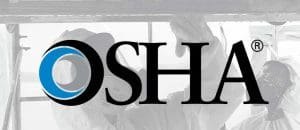 PASSING ON PUBLIC TRANSIT
A new report calculates that millions of Toronto transit riders dropped their TTC habits in favour of ride-sharing platforms Uber and Lyft, resulting in a revenue loss of at least $74 million in 2019. According to the report, released by a group called RideFair Coalition, in 2019 an estimated 31.4 million TTC trips were lost to the two major ride-sharing platforms. The shift to Uber and Lyft not only means a financial hit for the TTC, the report says, but also more private vehicles circulating on Toronto roads. The RideFair Coalition says it is a diverse group of individuals and organizations supporting "fair regulations" for ride-hailing. Its founding members include two Toronto taxi companies as well as the Amalgamated Transit Union Local 113. While similar reports for other major Canadian cities are not currently available, some ridesharing apps—including Lyft in Vancouver—will present public transit alternatives like nearby TransLink and BC Ferries alongside ride-booking options, giving customers a full breadth of choice. Neither Uber nor Lyft in Toronto presents the same opportunity.
SENDING THE 'WRONG SIGNALS'
Two federal ministers have issued concerns regarding Saskatchewan's plan to introduce a $150 annual tax on electric vehicles. Environment Minister Jonathan Wilkinson and Transport Minister Omar Alghabra outlined their concerns in a letter to Saskatchewan Premier Scott Moe. "This provincial tax on electric vehicles does not benefit the climate, consumers or workers," the pair wrote in the letter. "An approach that creates financial barriers to new low carbon technologies would send the wrong signal to the world." In response to the letter, Moe wrote: "Highways and road systems do not maintain themselves. The road fee use paid by electric vehicle owners will help to maintain this crucial infrastructure." Federal officials, however, said since electric vehicles generally cost more, their owners pay more in sales tax than internal combustion engine buyers. They also pay sales tax on electricity. They also say Saskatchewan holds many of the minerals used in EVs and said encouraging the use of zero-emissions vehicles in the province presents an economic opportunity. "We appreciate your newfound concern about Saskatchewan's economy," Moe responded.
THE FADEAWAY

Like feet at your mom's house, the repair rate terms presented to Manitoba Public Insurance by provincial repairer associations are officially off the table after negotiations broke down in late March. MPI has given a 90-day notice announcing the termination of the current industry agreement with the automotive trades on repair rates. Talks between the Automotive Trades Association of Manitoba, the Manitoba Motor Dealers Association (MMDA) and MPI were underway to renegotiate the terms of compensation for light vehicle repair work, which was to be set in place on April 15. The public insurer referred to the other side's terms as "unprecedented" and claimed that they are taking positive steps through the proposal of a compensation package with increases to labour, material rates and adjustments to several estimating standards. The group, which represents 232 auto body repair shops in the province, filed a statement of claim in Manitoba Court of Queen's Bench Apr. 1. The claim alleges MPI pressured shops to enter into individual compensation agreements by Apr. 14 or face operating sanctions. The ATAMB says that while shops are no longer facing the possibility of sanctions, the organization is still calling for an arbitrator, so that the two sides may eventually come to a deal. "We're in uncharted waters here," said Steve Dennis, executive director of the Automotive Trades Association of Manitoba. "We've never had a termination before."
RIVIAN REVS UP REPAIRS
Electric vehicle startup Rivian has outlined a service strategy that includes "a nationwide network of Rivian-owned and Rivian-certified collision centres to handle bodywork and exterior damage," in Canada and the U.S. The company said it is on course to open more than 40 service centres in the coming year, with more planned in the future. Rivian first announced its plan to delve into the autobody business last fall as it teased the idea of a certified network. At the time, Rivian collision program senior manager said the company would establish its own network of service and repair centres but rely on third-party collision centres. The company builds the R1T electric truck and R1S electric SUV, both of which are set to begin delivering to Canada in Nov. 2021.