SUMMER OF '67
The last time light vehicle production in Canada was this poor, the Maple Leafs were still winning Stanley Cups. According to a report from DesRosiers Automotive Consultants, last year's vehicle production of 1.1 million vehicles was on par with levels not seen since 1967. Production numbers have been in a steady decline since the onset of the COVID-19 pandemic, with the industry putting out two million vehicles in 2019, down to 1.4 million in 2020. DesRosiers said Toyota led production among Canada's top five automakers with about 427,000 units. General Motors only managed to produce about 36,500 vehicles this year, however, that number is likely to jump up by next year thanks to the addition of a second shift at GM's Oshawa assembly plant.
The last time Canadian vehicle production was this low, the
Toronto Maple Leafs still stood a shot at the Stanley Cup.
RUSH TO REDUCE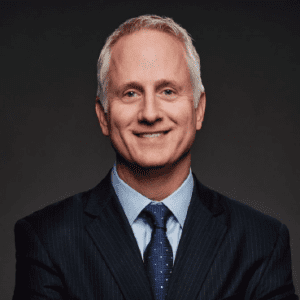 Axalta is attempting to push the environmental envelope, announcing a commitment to reduce 50 percent of certain greenhouse gas emissions in its operations by 2030. This announcement pushes the global coatings developer into good position to achieve carbon neutrality by 2040, ten years ahead of the deadline set by the Paris Agreement on Climate Change. Axalta also established a set of ten sustainability goals to be achieved by 2030, chief among which is to feature some amount of sustainability features in at least 80 percent of the company's products by the end of the decade.
"Our new goal to achieve carbon neutrality by 2040 enables us to lead our industry by example and to inspire our customers as we work to ensure the long-term well-being of our planet, our partners and our business," said president and CEO of Axalta, Robert Bryant.
CALM COMPENSATION
The Direct Compensation for Property Damage (DCPD) system for Alberta's auto insurance industry came into effect on January 1, moving the province toward a model that incorporates more fault-free policy options. Albertan drivers are now able to claim vehicle damage that they are not responsible for to their own insurance company and not that of the at-fault driver. The Insurance Bureau of Canada's (IBC) western vice-president, Aaron Sutherland explained the motive behind the concept, saying "If someone else hits your car, it requires your insurance company to subrogate those damages back to the insurer of the at-fault driver. That can lead to complications, that can lead to delays, and this (change) eliminates all of that."
SUPPLY SEER
Martinrea International has joined forces with Next Generation Manufacturing Canada (NGen) to develop a "supply chain resiliency platform" to predict and inform manufacturers, and in turn, the industry, of potential disruptions. This announcement comes alongside an $8 million funding injection from NGen for the project that will be led by ThinkData Works Inc., along with Palantir Technologies Canada. ThinkData's CEO Bryan Smith said "Powerful AI fuelled by external data gives manufacturers a competitive edge, and the ability to avoid potential supply chain disruptions before they occur. It's a game-changer for the industry." Martinrea estimates that outcomes will include more than $40 million in annual value from avoided disruptions and optimizations. No timeline has been provided yet for the release of the platform.
REBOUND TRAFFIC
Canadians are travelling even more than before the COVID-19 pandemic started, with travel rates reaching a peak of 130 billion km travelled in the third quarter of 2021, according to a study by StreetLight Data and released by AIA Canada. The report showed the last peak of 126 billion kilometres driven was recorded during the same quarter of 2019. In 2020, that number dropped to 116 billion kilometres. The average daily kilometres travelled also hit an 11-quarter high of 1.4 billion km from July to September of 2021.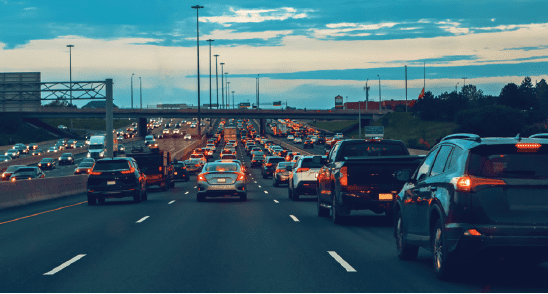 "Canadians enthusiastically resumed their pre-pandemic levels of road travel [in Summer 2021], reflecting their collective desire to break free from pandemic isolation and confidence in the strong vaccination levels across the country," the report read. "The pendulum may have swung further than usual this quarter as Canadians eagerly celebrated the possibility of a post-pandemic world."