SEVEN STEPS TO EXCEL IN THE SHOP
Finding the right education is important before entering any field of work, whether you receive a formal education at a post-secondary institution or you dive right into an apprenticeship.
One way or another, you want to make sure the education and training you're receiving lines up with your field of work, and you're curating a set of skills that is useful to your employer. If you've been thinking about a career in the automotive industry, more specifically in a bodyshop setting, we're here to provide some insight into what skills and characteristics are valuable when looking to succeed in the workplace.
DEMONSTRATE WILLINGNESS TO LEARN AND ADAPT
The automotive industry is in the midst of major technological advancements in the realm of electric and autonomous vehicles. This means that the information, tools, procedures and technology that we currently use to repair vehicles will also be changing as more EVs are rolled out on a mass-market scale.
Kim Roberts, customer experience, business development and marketing manager of Barrie North Fix Auto said that one of the main qualities they look for when hiring a technician is the willingness to learn and take initiative in their education.
"Someone who's shown that they're doing I-CAR training and working towards their individual Platinum Status," Roberts noted. "And someone who's interested in learning about the new technology in vehicles."
The industry is constantly changing and being able to learn and adapt accordingly is an incredibly valuable asset to have around the bodyshop.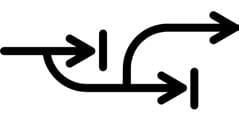 OBTAIN WRITTEN AND VERBAL COMMUNICATION ABILITIES
The ability to effectively communicate should be a staple in anyone's set of skills as it is crucial in almost every workplace. One way or another technician's will be communicating, whether with each other or with a customer, and it is incredibly important to have the capacity to convey potential issues or just general repair processes, in either case, with ease. When speaking with your team you won't need to simplify your terms and phrases as you might have to when consulting with a client, this is why effective communication abilities are crucial for any technician to have.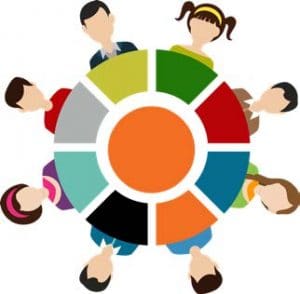 ABILITY TO PERFORM IN A HIGHPRESSURE,
HIGH-VOLUME ENVIRONMENT
Any working environment can be stressful and have moments of chaos, but knowing how to maneuver through those moments will prove to your employer that you are capable of working under pressure. When things get busy, the ability to take a step back and assess the situation before proceeding with a strategic plan is key to working in a high-volume shop. Though each shop, or working environment, puts different values on different skills, it's important to know the basic characteristics that will help you succeed in a shop environment.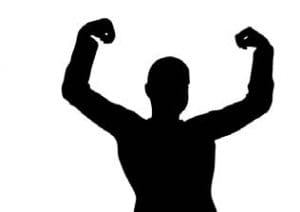 TIME MANAGEMENT AND INITIATIVE/SELF-STARTING ABILITIES
Effective time management is an incredibly valuable skill to any employer; the ability to prioritize your tasks and complete them within a timely manner and then also seek out more work once you've finished is something every employer looks for in an employee. Taking charge of your workload and ensuring your tasks are finished on time and to company standards will show your employer that you not only possess important skills, but that you value the work you do as well.
BECOME LICENSED, OR BE ON YOUR WAY TO BECOMING A LICENSED TECHNICIAN
Though it's not mandatory to be licensed, it is considered an asset by many body shops to have or be working towards your provinces' respective licensing designation.
There are many possibilities when it comes to the type of licensing you are looking to acquire, and it depends highly on the type of work you are hoping to perform. For instance, in Ontario if you're looking to become a collision damage or auto body repairer you would want to complete either the 310B Auto Body and Collision Damage Repairer or the 310Q Auto Body Repairer certification program.
Of course, the most valued certification is through the Red Seal program which is a nationally recognized standard for skilled trades across Canada.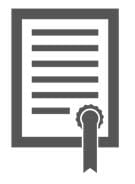 TOOL AND PROCEDURE COMPETENCY
This one may be a given, seeing as that in order to do any job you need to know how to use the necessary equipment safely and efficiently. But it's important to note that not every tool will be the same from job to job. So, letting your employer know that you're not familiar with the specific tools they have, but you're willing to take the time to learn how they operate, will be extremely valuable to a potential employer.
This also ties into the changing technology that comes with EVs rolling out on the market, as these vehicles become more commonplace the equipment used in shops will need to be updated to meet the needs of clients. So, staying current with leading-edge technology, equipment and procedures will always be an asset.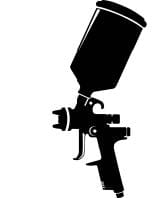 COMPLEX PROBLEM
SOLVING
On a day-to-day basis there are going to be many issues that will require your attention. Knowing which ones to prioritize and then how to solve them is an advantage employer will always be looking for. The ability to think on your feet when a problem arises and come up with quick and effective solutions will not only allow you to work more efficiently, but it will also help the overall efficiency of your shop.