— Sam Mercanti's vision and passion have played a key role in shaping Canada's collision repair industry —

1964 was a watershed year. The first Mustang rolled off the assembly line, the Beatles stormed America and Sam Mercanti entered the collision repair industry. Each have had a profound impact that is still felt today.
Sam Mercanti's vision for a new world of collision repair developed and flourished over the past five decades and it's impossible to imagine the collision repair industry without CARSTAR Canada.
As the CEO of CARSTAR Automotive Canada, Mr. Mercanti is a true leader in the industry. Heading up one of the largest franchise collision repair operations in North America, if not the world, Mr. Mercanti is proud of the fact he started out working on the shop floor.
Mr. Mercanti got his start in the business at a young age. After leaving high school, he started working in the shop owned by his uncles. His first job at the facility located on Strachan Ave. in Hamilton, Ontario was in the detail department. He later moved on to prepping and eventually bodywork.
"The whole time I was writing estimates for my uncle Dino," says Mr. Mercanti. "He had a good head for business, but he needed someone to write his sheets for him."
It might seem like a small thing, but it was actually history in the making. There's a good chance that the Canadian collision repair industry would be very different today if Mr. Mercanti hadn't started writing estimates at an early age.
"It gave me a passion for that part of the business," he says. "I found I enjoyed speaking to customers. Landing each job became a personal objective for me. Every single time, getting the keys was a real high."
In 1967, the city of Hamilton wanted to expropriate the location, so Mr. Mercanti's uncles bought another building on Gage Ave. and changed the name of the business to Ontario Auto Collision. Another uncle joined the business and they went to the new Ontario Auto Collision site to run the facility. Mr. Mercanti and his uncle Dino stayed at the Mercanti Bros. location on Strachan St. In 1968 Dino decided that the new Ontario Auto location on Gage Ave. needed a manager.
"I put up my hand and said, 'Why not me?'" recalls Mr. Mercanti. "I was the front end of the business at Ontario Auto Collision, with one uncle working in body, another in paint, and a third in prep. We took the business from $200,000 to $1 million a year in a short time frame."
That's an impressive achievement, especially when you consider that the equivalent purchasing power in today's currency would be almost $7 million. How did they do it?
"I started pursuing the insurance business," says Mr. Mercanti. "At that time, nobody was really going after the work, so the field was open. I started working with agents and brokers, and showing them that we could get their customers back on the road."
Mr. Mercanti bought 25 percent ownership of the business and became a full partner in 1972. By 1978, the need for further expansion had become obvious. The building was simply running out of room.
"Jim Kells was the manager of the BMO where our business did our banking, and he was a good friend. He pointed out that the government was offering small business loans, and he felt we would qualify and get enough capital to build a brand new shop," says Mr. Mercanti. "This was also around the time of the oil crisis. We started getting in a lot of Japanese vehicles with unibody construction that most technicians didn't know how to repair. We needed more training and equipment, so it became obvious that it was either upgrade or get out of the business."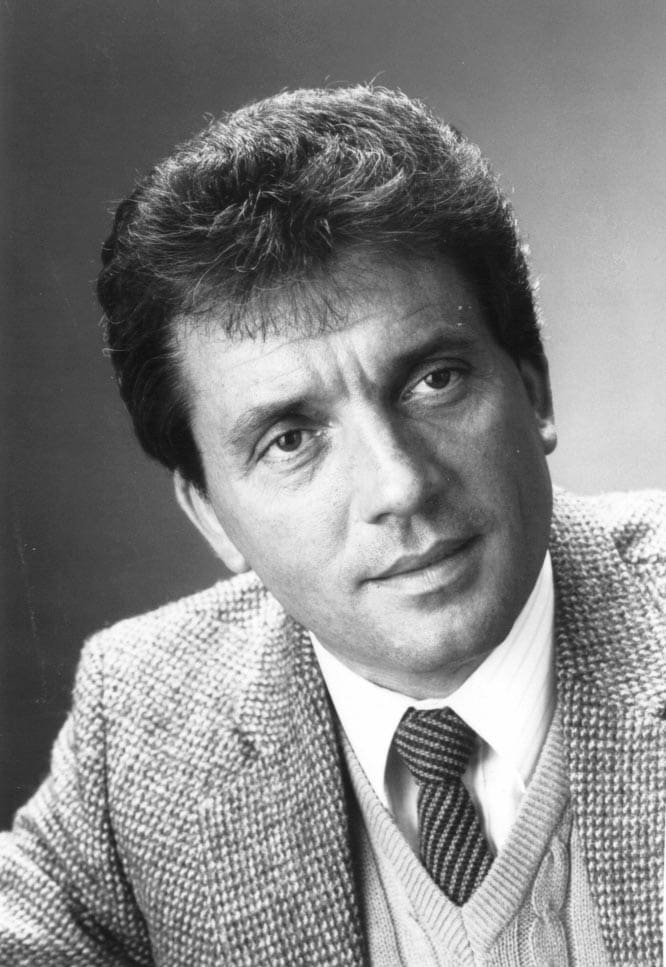 The doors of the new facility first opened for business in September of 1980. The grand opening made national press at the time, as it was one of the first places built for collision repair from the ground up.
Numbers don't lie, and they say that expansion was the right move. Sales went from an already respectable $1 million a year to $3 million a year. It was at this point that expansion really kicked into high gear.
"We did our first acquisition in 1982, McPetrie Motors in Burlington," says Mr. Mercanti. "I went to run the new shop while my cousin Tony took over our Gage Ave. location."
Ontario Auto Collision had built its own management system by this point, and Mr. Mercanti brought it with him to the new Burlington location. Within a short time, the facility went from $50,000 a month to over $100,000.
More acquisitions and expansions soon followed. In a relative short time there were Ontario Auto Collision locations in Stoney Creek, Ancaster, Hamilton, Burlington, and Mississauga, including a truck repair facility located on Gage Ave. in Hamilton. In 1989, they purchased some land on Rymal Rd. in Hamilton and put in a small auto mall offering collision repair, mechanical services, and car rental. By 1990, Ontario Auto Collision had expanded to eight locations.
It was around this time that Mr. Mercanti heard about a company in the US called CARSTAR. His interest was piqued, and he made several trips to visit Lirel Holt, the previous owner of CARSTAR, in Kansas City.
"We saw what they were doing and we thought it was great. We signed a master franchise agreement with CARSTAR US at NACE in November of 1994 and acquired the rights to bring CARSTAR to Canada," he says.
There's no question that Mr. Mercanti had a grand vision for CARSTAR in Canada. He foresaw a day when the network would have over 200 locations across the country. However, he's never been one to pretend to knowledge he doesn't have.
"I knew my market. I didn't know the whole country," he says. "I needed someone on board who did know the whole country and could help us through all the challenges we were going to encounter."
Mr. Mercanti discussed the matter with Larry Jefferies. At the time, Mr. Jefferies was with coatings supplier BASF and he and Mr. Mercanti knew each other well.
"Every time we expanded, Larry would get the call to equip the store, and so he already knew about our expansion plans," says Mr. Mercanti. "He helped me write a job description to determine exactly who we were looking for to help build CARSTAR. After we wrote it, I looked at Larry and said 'Larry, this is you!'"
Mr. Jefferies didn't exactly jump at the idea of leaving a 28-year career with BASF, but Mr. Mercanti said he wouldn't put the ad in until Monday morning. Friday afternoon, he received a phone call and heard three simple words: "Sam, I'm in."
It's hard to imagine a CARSTAR without Larry Jefferies or Sam Mr. Mercanti, and this year they achieved the grand vision Sam had set out. CARSTAR Automotive Canada today consists of approximately 220 stores across the country, with over $315 million in sales annually.
"Without our Franchise Partners, there would be no CARSTAR. They believed in the dream and continue to share in our vision, mission and values. Success didn't come without a lot of hard work and pain, but I had people who shared it with me," says Mr. Mercanti. "I've always surrounded myself with great people and that's one of the reasons we're successful. Nobody ever accomplished anything great on their own, it takes a team. Even when Michelangelo painted the Sistine Chapel, he needed someone to help build the scaffold. Karen Rush, Lisa Mr. Mercanti-Ladd, Michael Macaluso, MJ Marshall, Dennis Concordia have also been instrumental to CARSTAR's development. We have a great Corporate team!
Mr. Mercanti has been married to Roma Mercanti for over 40 years and they have three daughters, Lisa, Jennifer and Samantha, son-in-laws Ian and Chad and grandchildren, Madison, Zachary and Chelsea.
Mr. Mercanti is a family man and that family culture is a big reason for CARSTAR's success across the country. This year CARSTAR is having its conference at Disney World.
"We invite all the partners, kids, all the spouses, everyone, and it's going to be a great place to celebrate our 20 year milestone with the entire CARSTAR Family," says Mr. Mercanti.
Mr. Mercanti gives credit within the CARSTAR organization, but he's not shy about acknowledging the contributions made by outside partners.
"Our insurance partners played a big part in our success," he says. "We were one of the first collision centres to start measuring the three key performance indicators of severity, cycle time, and CSI. We delivered on those, and they trusted us and helped with our growth. Our vendors have also shown us a lot of support over the years. We couldn't have reached the level we have without them."
Mr. Mercanti started in the collision repair industry at 17, and just turned 67 this September, celebrating 50 years in the collision industry. As he says, it's been a heck of a ride. 
"Anyone who's thinking of getting into this business, I can tell you that if you work hard and set goals, you can make it happen," says Mr. Mercanti. "A lot of our people started out on the floor, just like I did, and now they're business owners."
Mr. Mercanti can reel off the list, but frankly there are too many to go into here. Suffice it to say, there is more than one former body tech in the rank of CARSTAR franchisees, and a significant number of those own more than one store.
"It really gets me going when I see their success and how much they've grown. It's beyond money. These guys and women, they started in the shop. Just like I did."