All new BF Goodrich g-Force® COMP-2™ A/S tires bring track performance and legacy to streets
By Will Simmons
Mosport Speedway, ON – April 30, 2015 – Rarely are drivers of a new muscle car given the chance to have a pro racer in their passenger seat ask: "Are you driver enough for these tires?"
On April 29,2015 BF Goodrich invited a select group of journalists to the Canadian Tire Motorsport Park in Bowmanville, Ontario to put through the paces their new g-Force® COMP-2™ A/S tire. As we soon found out, we were in fact "Driver Enough" and the tires definitely met any and all challenges.
They set up three stations with four identical cars, except for tires: one had the BFG g-Force and the other three were BFG's competitors. One station had Audi A4's go through a wet slalom, another had Nissan Altimas gauge stopping distance and the hot one had Fire Engine Red Mustangs rip through a dry slalom.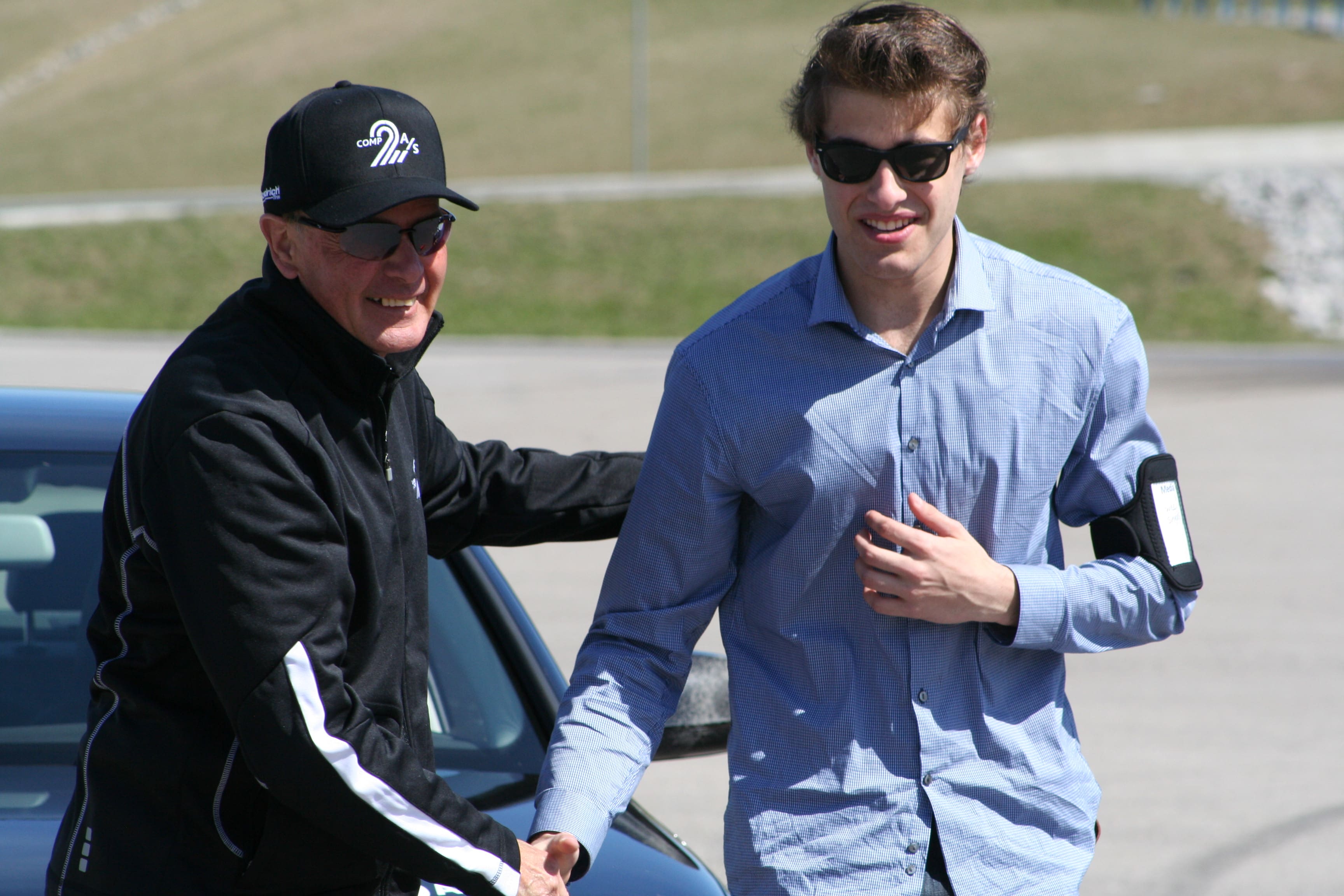 On the dry track, at slower speeds I only felt a minimal difference between the different sets of tires. However, as the 'stang approached redline speeds, with the g-Force® COMP-2™ A/S tires control was never compromised. They seemed to taunt me and ask "It that all you got?" Meanwhile, at higher speeds the competitor tires felt as though they had reached their max and were ready to give out.

Subjectively testing is one thing, but the acceleration and braking test was based on pure hard data with an onboard computer monitoring the distance it took to go from 70km/p/h to a complete stop when slamming on the brakes. The competitor tires consistently took between half a metre to a metre longer to stop on a dry road and between one and three metres on a wet road. Although this doesn't seem like much, it can be the difference between telling your passengers "wow that was a close one" and "looks like we need a whole new front end."
On the wet course the difference was very noticeable. All testers in our group of six stated the BF Goodrich g-Force® COMP-2™ A/S performed better in terms of handling and overall feel while speeding through the course in the Audi A4's.
Bringing its race-proven technology to everyday use these tires are directly derived from track tires and optimize the contact patch for enhanced traction at speed for increased acceleration, while adding sidewall stiffness to resist deflection for immediate turning response, while still maintaining ride comfort, these tires give the driver the ability to accelerate faster, brake shorter and maintain control in all seasons.
The g-Force® COMP-2™ A/S is now available to consumers in 33 sizes with a total of 59 sizes to be released by the end of the first quarter of 2016. The tire will fit a range of vehicles, including American muscle, European and Asian luxury, as well as tuner car options and plus fitments for a wide variety of vehicles.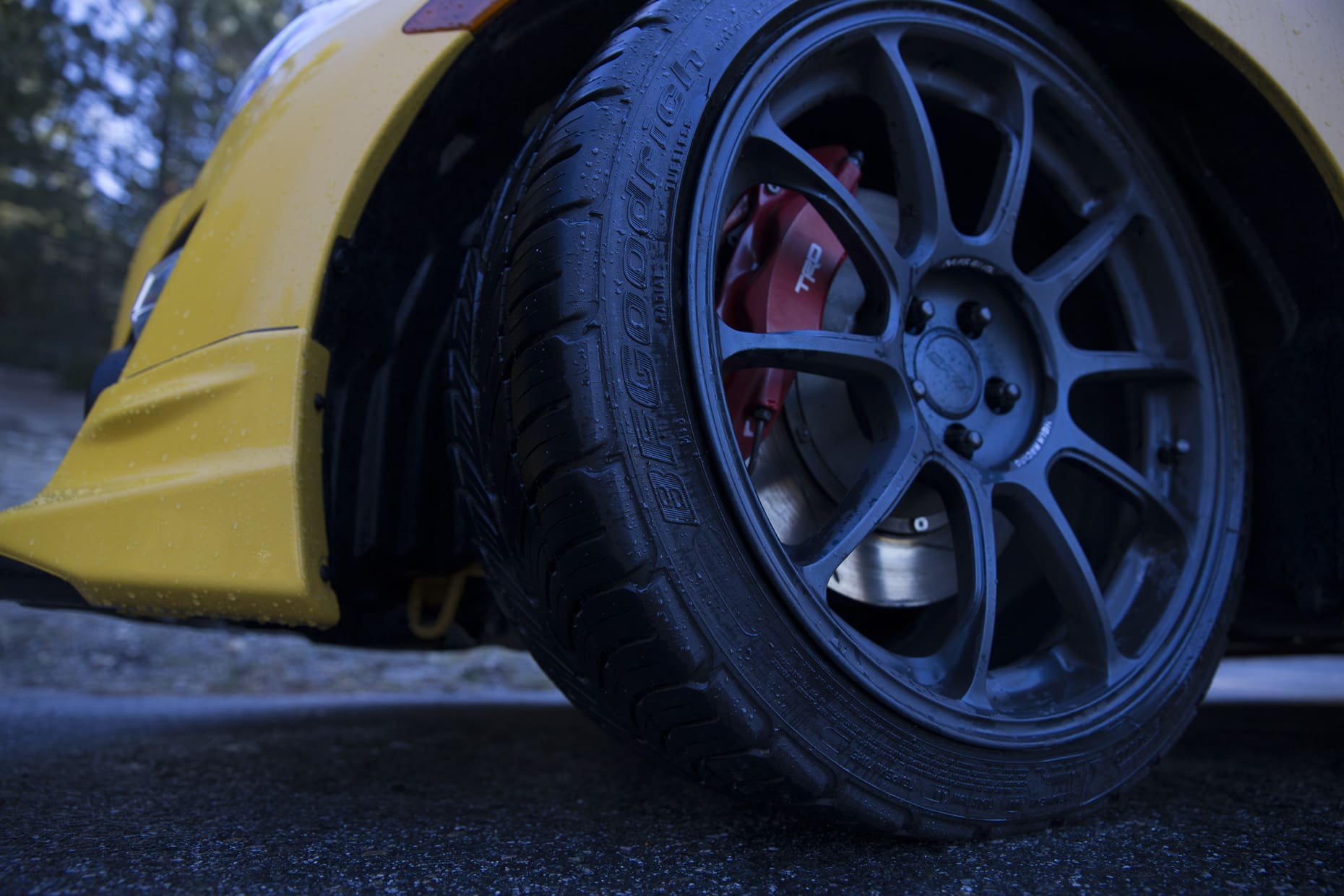 For more information about the BFGoodrich® g-Force® COMP-2™ A/S tire, visit http://www.bfgoodrichtires.ca.