By Barett Poley – January 18, 2017  
Rocketbunny, notorious Japanese car modification collective and drift-team, has unveiled a host of new models and kits at the Tokyo Auto Salon 2017. The Show, which is famous for its massive gathering of custom car builders and aftermarket body modification companies, was the stage for the revelation of several new kits, including their highly anticipated aerodynamic kit for the Nissan Skyline R32 GT-R.
Rocketbunny is a Japan-based aerodynamic body kit builder who usually put their focus especially on JDM legends, such as the aforementioned Nissan GT-R, or the famous Nissan Silvia (Known as the 240sx stateside. This year they added their Japanese flair to an array of German vehicles alongside the usual host of Japanese Drift Cars. The company unveiled, January 15th, a track-based kit for BMW e30 Coupes, alongside a wide body racing kit for first generation Volkswagen GTI's.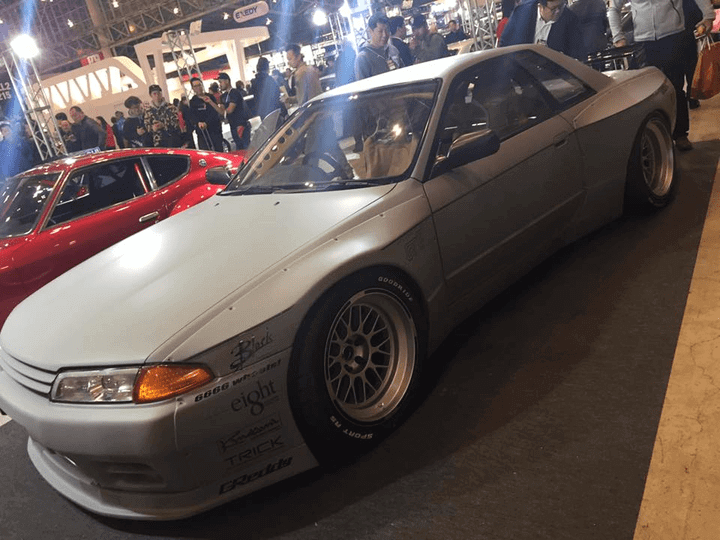 The Hotly Anticipated Nissan R32 GT-R Bodykit by Rocketbunny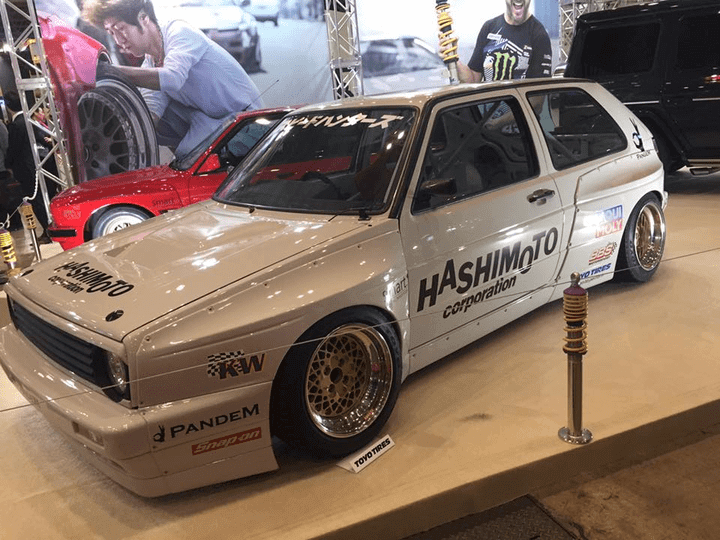 The MK1 GTI Aero Kit is new territory for Rocketbunny, who usually stick to JDM Cars
The kits revealed this year weren't just for older German cars, either. For one of the first times, Rocketbunny turned their gaze to the modern supercar, with a sleek custom hand-fabricated kit for the new Porsche 718 Cayman S. Rocketbunny's eternal rival in the Japanese Custom Car Scene, LB performance, are usually the ones to take on supercar modifications, and yet another Japanese modification company, Rauh-Welt Enterprises, specializes in almost exclusively Porsche modifications. Rocketbunny is therefore making a risky move, encroaching on the territory of two other well-experienced modification teams with the reveal of the project.The prices have only been released at a projected level, but as it stands, the assumed price for the 718 kit is $3940.00 USD without paint, wing, or rims. No price has been revealed for the new GT-R, MK1 GTI, or r32 GT-R kits.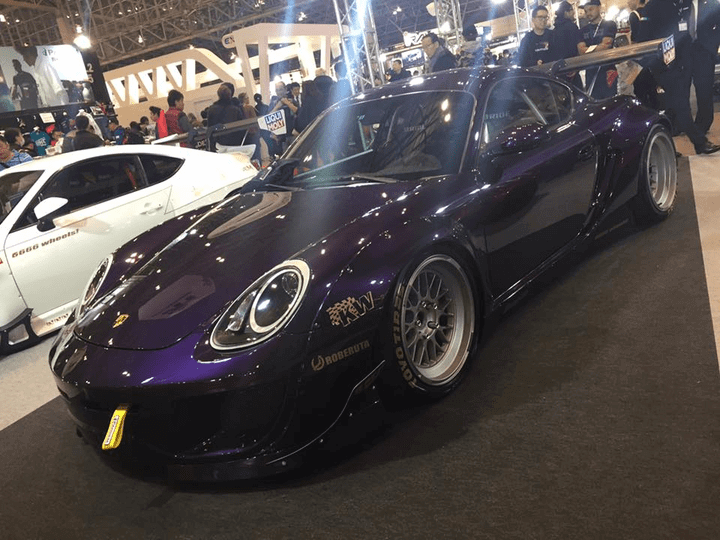 The Porsche 718 Track Kit by Rocketbunny is one of the companies first forays into European modification
The Tokyo Auto Salon is the largest show of its kind in Asia. Rather than taking the form of a traditional auto show, the focus of TAS is on aftermarket modification companies. The show itself is organized by NAPAC, the Nippon Auto Parts Aftermarket Committee; an organization of aftermarket auto parts and body kit companies who are committed to and deeply involved in the Japanese consumer culture of vehicular modification. Keep a close eye on Bodyworx as we unveil more coverage of the show in the coming days.