By Barett Poley – January 1, 2017
Style, while completely subjective, definitely has some firm do's and don'ts. Absolutely stunning custom work can be done in a home garage, but for the most part it's best left to the professionals. This is even the case when it comes to body kits. Far too many do-it-yourselfers seem to think that, because it's a "kit," just about anyone can do it. Below are a few examples that show why this simply isn't the case.
The Bad:
Most Body Kits on PT Cruisers
Now, surprisingly, the PT cruiser will get no hate from me. While it's not my favorite car, I definitely appreciate the performance it can put down with a 2.4l Turbocharged engine. People have to realize though, that these cars aren't necessarily head-turners. The biggest problem with PT Cruisers is that typically they aren't worth the investment unless you really, really love the PT Cruiser as a car. There's no way you'll get back the money you'd have to put into making a body kit look stellar on a PT Cruiser if you wanted to sell it.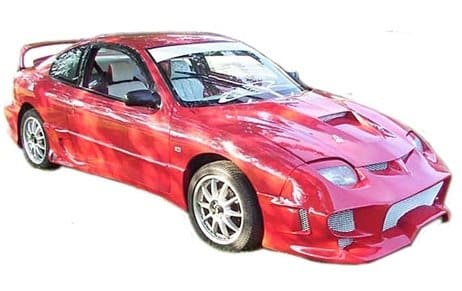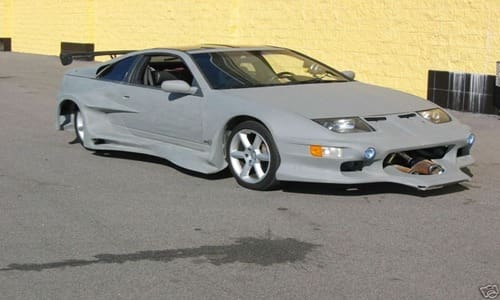 Andy's Auto Sport's "Dragon Z" Kit for Pontiac Sunfire (And other Sunfire body kits)
Andy's Auto Sport will get no hate from me either. They're a fantastic website for car parts, and even have bits for some of the more obscure vehicles out there. In fact, even this body kit can probably look alright when done right (as can anything). The biggest problem with these early-2000s styled "Fast And Furious" inspired body kits is that rather than looking like the top image (which isn't that great in my opinion, but I won't knock anyone), they often look like the next pic: primed only (if that) and sitting in the parking lot at your local Walmart.
This Homemade Mitsubishi Monstrosity
Now I can't lie, I really like Mitsubishi cars. My first car was an early Lancer, and the EVO 8 remains my dream Japanese car. The only problem is that for every fantastic car like the EVOs, the Galant VR4s, and the 3000GTs there are at least twenty Eclipses with awful body kits. I honestly wouldn't have been able to tell it was originally an Eclipse if it weren't for the pretty unique windows. What even is this? It just goes to show that sometimes it's best not to do things in your garage. The best option is almost always to bring any vehicle body work to a professional. The biggest issue that I've got with this is that underneath all that fiberglass is a pretty decent car that could have potentially been made really pretty by the right body shop.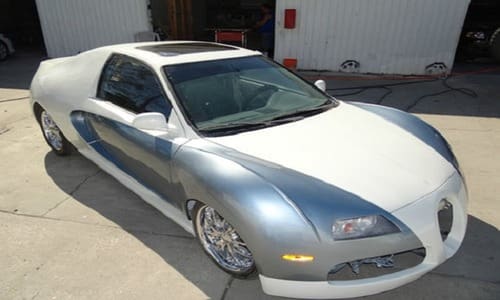 The Civigatti
For the sort of person who thinks that the knock off oakley sunglasses he got at the Gas Station are convincing, there's the Civigatti. This crazy thing started off as a Honda Civic, and is another perfect example of why you should take your kits to a professional bodyshop instead of trying to do them yourself – if only because the people working in bodyshops usually have pretty great taste and can help steer you away from making decisions like this. For reference, this Civigatti was driving around as finished, not a work in progress.
THE GOOD:
While it can be fun to laugh at the unfortunate things that have happened to vehicles over the years, it's far more satisfying to see clean, good jobs, done by professionals. Though some of the custom builders featured in this list started off in their driveways, they soon moved up to professional shops, and the professionalism of their work really shines through in the cars they make. Body kits shouldn't be avoided by any means. In fact, sometimes the results can be beautiful, especially if done by a professional shop. They can give your car a unique look that accents its performance, without altogether stripping away the unique body styling that came from the factory. The biggest difference that sets these body kits apart is that they were made and installed by professionals, and it shows.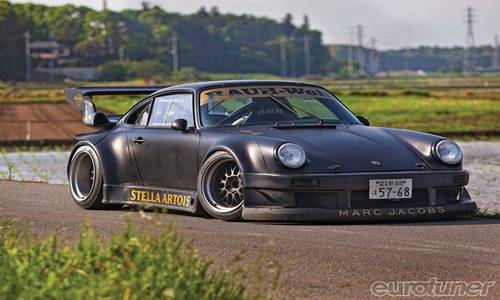 Rauh Welt Begriff Flagship Porsche 930
Rauh Welt Begriff (German for Rough World Concepts) is ironically a Japanese modification company that specializes in tuning and modifying Porsches. Though they are polarizing in their use of body kits, the aerodynamics of their kits can strip seconds from their stock track times, and regardless of if you like the kits or not, the guys at RWB are masters of their craft – almost all cuts and fabrications are done by hand, so if you're getting a RWB Porsche, you can safely say that it was completely handcrafted for style and performance.
Liberty Walk's Ferrari 458:
Another Japanese company that specializes in foreign and exotic cars, Liberty Walk preps cars for the track without giving much thought to covering up their studs, and often opting to leave wheel wells open and exhaust tips burnt. They lower already low cars for completely flat tracks, improve the suspensions, tune the engines, and finally equip their vehicles with aerodynamic body-kits. The result is often an almost futuristic, industrial looking car, which has become their staple. The above 458 is just one of the many cars which they have tuned, but on their website is everything from Priuses to Nissan GT-Rs to even Mini Coopers.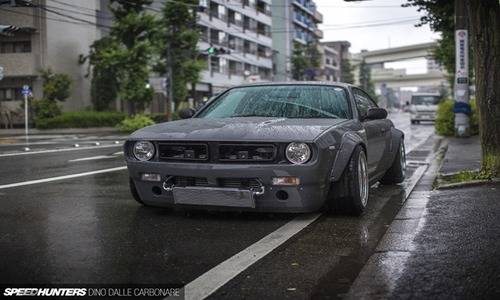 Rocket Bunny's 240sx 'v2 Boss':
Taking styling cues from American muscle, the shakotan racer scene, and the Japanese Drift Scenes, Japan's Rocket Bunny has been a force to be reckoned with in the Japanese car scene. Their projects usually focus on a few things that can be seen in almost all of their very unique cars: Massive Turbochargers, almost always with revealed oil coolers or intercoolers, front end bumper swaps, usually completely changing the aesthetic of the car, and, as always, big fenders to fit big tires.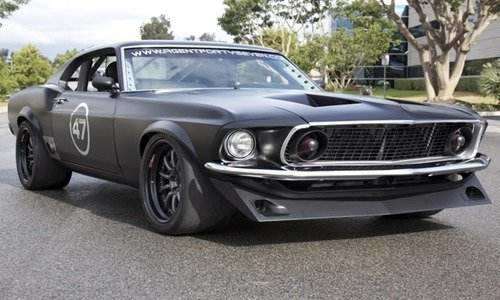 The Harbinger Mustang by Agent 47:
With air intakes sticking out of the grill, and massive air scoops helping to cool the beefy v8 under the hood, the Harbinger Mustang is a beautiful piece of American Muscle made by an American company. Putting down 420RWHP, and with 50/50 weight distribution, this car is a monster on the track or on the street, and shows incredible craftsmanship. It's clear that these guys are just as focused on performance as they are on aesthetics, which is a rare balance to find.
Save