Exotics, debuts, and classics on display at the Canadian International Auto Show.
Anyone who doubts that we live in in a car culture should spend some time at the Canadian International Auto Show (CIAS). Canada's largest consumer show, CIAS covers two halls and connecting floors, with over a thousand vehicles on display throughout the half a million square feet of exhibit space.
Almost every new vehicle currently available in Canada is on display, but it doesn't stop there. At least 40 debut vehicles are available for viewing, including the new Mini Superleggera Vision, Audi A3 e-Tron, and Mustang Shelby GT350 R.
All told, the value of the vehicles at this year's show totals approximately $30 million. Much of CIAS is given over to the present, but the past and future are both well represented.
There are concept vehicles galore here, representing the leading edge of automotive design. There is also an extensive display of historic and collector cars, looking back to the roots of the auto industry.
Some of these vehicles are literally priceless, as they cannot be replaced, but the most expensive production car on display is undoubtedly the Ferrari LaFerrari. It retails for about $1.5 million.
Vintage vehicles at the show include a 1908 Reo, a 1907 Ford Model N, including a 1932 Packard, a 1948 Tucker, a 1926 Bugatti Type 37, a 1929 Auburn Boat-tail Speedster, and a reconstructed 1867 Seth Taylor steam buggy. 
Take a look at some of the cars that were on display.
 The New Firebird Concept                          The Nissan BladeGlider Concept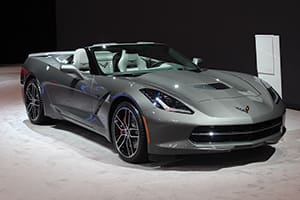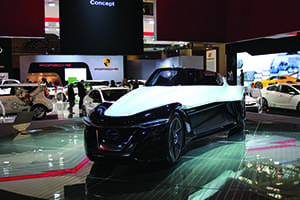 The Chrysler Concept                                The Bentley Concept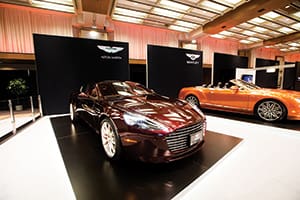 Ferrari Concept Cars                              Pfaff McLarens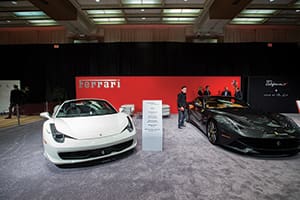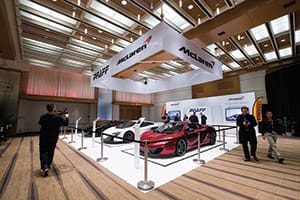 The Hotwheels Custom car                          The Peel (world's smallest production car)