THE PACE OF PROGRESS
American automotive technology company CCC Information Services is reporting a more than 50 percent year-over-year increase in claims processed using artificial intelligence (AI) and deep learning. The company also reports that more than 5 million unique claims have been processed using a CCC deep learning AI solution, and the number of claims using two or more of its AI applications has more than doubled year-over-year. Today, more than 75 U.S. auto insurers are actively applying CCC's advanced AI to power claims decisions and improve policyholder experiences, said the company via online press release. The company says the sharp growth is spurred by a combination of increased adoption, expanded applications and the more than 300-strong library of AI models supporting personalized claims decisions.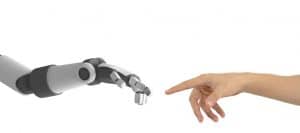 HANDS OFF THE FORD

Ford has officially unveiled its new self-driving platform, BlueCruise, set to be patched into current-year F-150s and Mustang E-Machs, later this year. According to Ford, BlueCruise will allow hands-free driving on "prequalified sections of divided highways called Hands- Free Blue Zones that make up more than 100,000 miles of North American roads. What makes BlueCruise unique, is the inclusion of an active driver monitoring system in the form of an infrared sensor on the steering column that tracks the drivers' eyes to make sure they are keeping them on the road.
MOBILE OFFICES

Bell Canada and Honda have teamed up to ensure that Canadian drivers are never offline when they're on the road, as the automaker announced in March that all new Honda and Acura models will be equipped with built-in Wi-Fi hotspots. Drivers will be able to stream with up to seven devices through the Bell.ca/ConnectedCar program over Bell's 4G network.
THE PACE OF PROGRESS
Magna International's latest market-ready solution is integrated into an interior mirror and meets global regulations related to the detection of distracted driving. According to the company, the mirror utilizes proven camera-based technology to monitor the driver's head, eye and body movement to detect distracted behaviour, drowsiness and fatigue. If distracted behaviour is detected, the driver is alerted through customizable audible or visual notifications. The technology also accounts for normal driving actions, such as looking in the sideview mirrors. The system is scalable to also include features such as child presence detection, seat belt detection and identifying specific passengers to enable user preference memory settings.
QUIET ON SET

You may not be able to hear them coming, but make sure you aren't sleeping on the moves being made by the Materials Sciences Corporation (MSC) in the development of their innovative "Quiet Aluminum" product, which has reportedly been gaining momentum in the electric vehicles sector. The company's CTO, Matt Murphy, delved into the specifics of the material at a webinar last month, where he announced that the material would be used in nine components in an upcoming electric vehicle. Murphy described the technology used to develop the product's "engineered viscoelastic layer", which is layered between two aluminum skins, giving the material "excellent noise-damping properties," according to Murphy. He says that this technology will help shed "a lot of mass" put on vehicles by more traditional forms of noise dampening that can often weigh "easily a hundred pounds."