THE MENTAL TOLL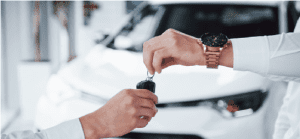 A United Arab Emirates-based road safety advocacy group is working to address the invisible wounds that come with auto collisions. In collaboration with OnStar, RoadSafetyUAE is seeking "to understand and therefore better address the emotional state and requirements of drivers in their time of need" by studying the psychological impact of auto collisions. Of the 46 UAE-based drivers who participated in the study, most said they felt initial feelings of fear, anxiety, and shock immediately following their collision. When asked what sort of support they would like to be provided by OnStar's Automatic Crash Response, two out of three people reported that they would appreciate emotional support immediately following a crash. The World Health Organization (WHO) reported in June 2021 that 20-50 million people suffer non-fatal injuries from auto collisions, with many leading to a disability.
TRUCK TAX
A tax-related recommendation in the Environment and Climate Change Canada 2030 Emissions Reduction report has left pickup truck lovers fuming. In the recently released report, which Environment Canada calls an "ambitious and achievable roadmap to reach emissions reduction targets under the Paris Agreement," the branch of government suggests broadening the nation's existing Green Levy (Excise Tax) for Fuel Inefficient Vehicles to include additional internal combustion engine (ICE) vehicle types—including pickup trucks. "A sliding scale for the implementation of this Green Levy should be developed based on the emissions produced from different vehicles," reads the 2030 Emissions Reduction report, adding that revenue from a broadened Green Levy could increase available funding for zero-emissions vehicle incentives. Many had a strong reaction to the proposed initiative, with Kris Sims, Canadian Taxpayers Foundation's B.C. director arguing that "millions of Canadians depend on [their trucks] for their livelihoods." "It's pretty tough to stuff plywood into a Prius or pull a horse trailer with a Tesla," she wrote.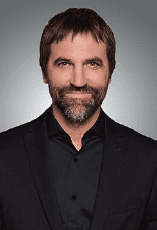 POLICING IN PENNSYLVANIA
A bill currently before the Pennsylvania state senate could require auto repair shops to play a part in tracking down drivers involved in hit-and-run collisions. The bill calls for the establishment of an alert system to notify repair shops of when a hit-and-run crash has occurred and what vehicle might be looking for an impromptu repair. The proposed "Jay Alerts" would contain a description of a vehicle and be distributed to repair shops, which would be required to register with PennDOT. If a shop is discovered failing to report a vehicle matching the description of a vehicle in the alert system, the owner or operator of the shop could be charged with a third-degree misdemeanour. The bill was inspired by the death of Jayanna Powell in 2016; an eight-year-old girl who was hit by a car while walking home from school in Philadelphia.
SPRING LANDSCAPING
Stoke the fireplace and draw the children near—the Automotive Industry Association of Canada's 2022 Collision Repair Sector Landscape report is here. The association's latest landscape report tackles data affecting more than 6,000 collision repair facilities currently in operation within Canada. This year's report tackles the latest trends in consolidation, vehicle technology, staffing shortages, right to repair legislation and certifications.
CREDENTIAL CRACKDOWN
A new set of laws designed to crack down on skilled trades certification in British Columbia was given royal assent in March, officially starting the clock on uncertified auto body techs to get their training in gear. As part of this new legislation, the Industry Training Authority Act will now fall under the umbrella of SkilledTradesBC and require workers to register as an apprentice or be certified as a journeyperson to work in one of the 10 recognized mechanical, electrical and automotive trades. The requirements will be implemented in phases between 2022 and 2024 and will provide workers with a year to register as an apprentice or earn some sort of journeyperson certification. The initial phase of this plan will involve workers in mechanical and electrical fields, as well as automotive sector workers, including heavy-duty equipment technicians, automotive service technicians and autobody and collision technicians.