BY KATE NG
Restoration–the art of transforming a rusted hulk from decades-long passed into a beautiful, functioning piece of engineering. This process can take years to do correctly and demands a high level of technical skill. So, what pushes repairers and auto body workers to take up this skill?
Before beginning his first auto body apprenticeship, Jason Smith already built a '49 GMC pickup and a 1940 Ford Coop with his father. Since, he's worked as a body technician and then manager at Alternative Restoration & Collision Centre in Calgary, Alberta.
"Cars have always been my passion, so I've just kind of moved forward with that," said Jason. "A hunk of metal arrives at your shop, and you see your handy work its driving away."
JASON'S ADVICE
FOLLOW THE CHECKLIST
Jason recommends establishing standard procedures as a great way to maximize efficiency. Proper tools for technicians, keeping parts and tools organized and clear routines are some great ways to introduce standard procedures to your shop.
Before owning Toronto's only all-female body shop, Ink 'N' Iron Automotive, Hilary Noack joined a local shop as a co-op student in 1990—she wanted to restore a vehicle she bought to get around being grounded at home. She bought a 1970 Cutlass and restored it using the skills the shop taught her, a passion that she holds to this day. "It's one of the most amazing feelings to take something dilapidated, spending months or years of literal blood, sweat and tears, then seeing the customer's reaction," said Hilary. "I've had grown men tear up seeing their cars done."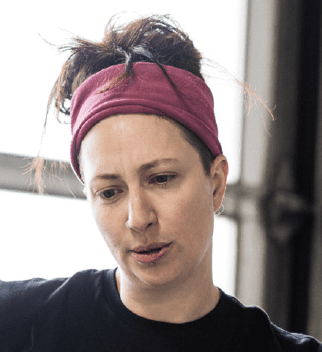 HILARY'S ADVICE
CUSTOMER OUTREACH
Hilary emphasizes customer education, providing them regular updates and having one, clear estimate. Easing customers' concerns and a passionate enthusiasm for incoming projects can keep restoration jobs coming, even when competing with shops offering cheaper services.
Not all restorers begin their career as repairers or technicians though—Gil Schimmelpfennig, owner of Glass Works Refinishing & Auto Body in Vancouver, British Columbia started out as a graphic design painter, taking his airbrushing and cutting skills to the auto restoration industry.
On the business side of restoration, Gil's portfolio demonstrates these skills are transferable to other industries with a little ingenuity. He has restored vintage cars from the '60s, restored arcade machines and built scientific exhibits.
"We did custom stuff for Science World Vancouver like automotive grade finishes for displays and UFOs. It's the size of a car, round and heavy," said Gil.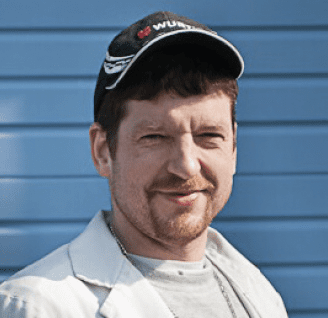 GIL'S ADVICE
TRANSFERABLE SKILLS
While Gil's interest is in cars, his automotive and restoration skills carried over into other industries. Diversifying your restoration services could expand your work into other things you love while growing your customer base.
If you appreciate refinished automobiles, the smile on a customer's face after months of work or enjoy creating works of art with your hands, automotive restoration may be for you, regardless of your trade background.