RIVIAN IS READY
As of late September, Transport Canada has authorized Rivian to sell vehicles in Canada. The news came days after Drive Tesla Canada reported that Rivian in fact, did not receive certification, following its application to Transport Canada earlier this month. The electric automaker reached out to the site a day later to clarify that it never failed the application; the OEM was simply required to provide supplemental information to finalize its certs. To meet Transport Canada's certification requirements, Rivian had to meet specific standards in speedometer units of measure, certain labels, immobilizer requirements for anti-theft, pass-by noise standards and more.
Collision Repair can confirm that the OEM has visited collision centres in several
Canadian city centres, though the nature of those meetings was not specified
NO GREEN, NO PROBLEM
Big-name automakers are struggling to find a track to achieve net-zero emissions by 2050, according to a recent report by the Capgemini Research Institute. The academic think-tank says investment in sustainability initiatives has fallen to less than one percent in 2022, compared to 1.22 percent in 2019. At current investment levels, greenhouse gas emissions by 2030 will be reduced by 24 percent—a far cry from the average goal of 45 percent reduction. These reductions were accomplished by less than 10 percent of companies in the industry actively working towards sustainability strategies, meaning that more than 90 percent of companies failed to make the necessary adaptations. The goal of the United Nations 2050 Paris Agreement is to reduce global warming to pre-industrial levels, preventing extreme climate changes that could result in unpleasant to unlivable living conditions around the world.
At current investment levels, greenhouse gas emissions by 2030 will be reduced
by 24 percent—a far cry from the global goal of 45 percent reduction by 2030.
TRIPLE THREAT
Several false advertising lawsuits have been leveled against Tesla recently, leaving the OEM with the possibility of class action lawsuits taking shape in California and Florida. In California, Cotchett, Pitre & McCarthy, LLP announced a class action lawsuit alleging that Tesla misled the public regarding its autopilot and full self-driving (FSD) technology, saying that the OEM made untrue and misleading statements while having yet to produce a fully self-driving car. Meanwhile in Florida, a Palm Beach County court has set a date in February for the first in a series of autopilot collision trials. According to an article published by Bloomberg, the name "autopilot" might lull drivers into a false sense of security that the vehicle could automatically pilot themselves. Collision Repair has reported on various incidents where individuals and state or provincial bodies accused Tesla of false advertising, factories painting over vehicle damage, unresolved problems in a vehicle series and missing components such as brake pads.
FAREWELL FLIGHT
A flying car startup backed by Google co-founder, Larry Page, will wind down operations after 12 years of work to develop an affordable electrical aircraft capable of vertical takeoff. KittyHawk announced via a LinkedIn post that the company would be shutting its doors, but had yet to work out the details for what's coming next. While the reasons for closure have not been released, it appears that KittyHawk's people and technology may continue in a different capacity. Wisk, a joint venture between KittyHawk and Boeing will continue.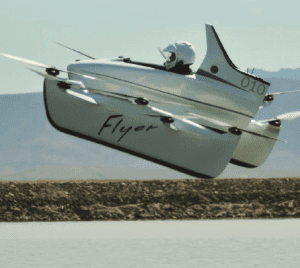 KittyHawk has previously worked on ultralight electric aircraft that can be flown by non-pilots, a remotely piloted passenger carrying aircraft and a fixed wing electric aircraft that can fly more than 100 miles (160 kilometres) on a single charge and is "100 times quieter than a helicopter."