THIRD TIME'S THE CHARM
With COVID cases resurging and exhibitors getting cold feet as November starts rolling around, AIA Canada has announced that they have decided to cancel Canada Night 2021. Originally scheduled to take place on November 2, 2021, at the Venetian Resort in Las Vegas, during the AAPEX conference, Canada Night brings together some of the biggest names across the Canadian automotive industry for a night of camaraderie and socializing. "It was a difficult decision to make, however, we know it's the right decision based on the information we have today," said AIA Canada President, Jean-François Champagne.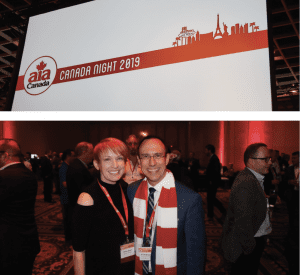 GIVE ME A BRAKE
With a bill proposing to mandate the integration of AEB on all passenger vehicles currently before the U.S. House of Representatives, Bosch has released a report showing that about one-third of U.S. vehicle crashes could be prevented with the technology. Bosch said that if integrated across the board, Automatic Emergency Braking systems have the potential to mitigate 649,000 of the crashes reported in the U.S. annually. "AEB is not a static technology, it's one where we've leveraged Bosch's 'Invented for Life' ethos to continue to push the boundaries of what's possible to keep people safe." The National Highway Traffic Safety Administration (NHTSA) has reported a notable increase in accident severity during the COVID-19 pandemic despite drivers travelling less, with collision fatalities up 10.5 percent in Q1 2021, compared to the year prior.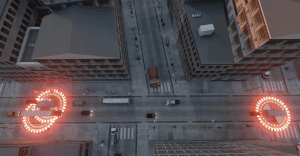 MAKE ROOM FOR MARTEN
A British Columbian builder has been awarded a 'Golden Ticket' for this year's SEMA Battle of the Builders Young Guns virtual regional qualifier events. Cole Marten, co-owner of Throttle Thrashers Garage in Penticton, British Columbia, received the final Golden Ticket up for grabs for his '91 Nissan Skyline R32 GT-R. Starting with the world's first left-hand-drive conversion, the list of mods Marten has executed are endless, said SEMA. His R32 features both a 1,000 horsepower 2JZ engine conversion along with a changeover to AWD requiring a custom front diff, transmission tunnel and adaptor. A widebody kit was molded in to make the 6-in. wide body increase look seamless. The interior features enhancements, such as a custom LHD Dash and touchscreen display that allows for tuning on the fly. For more information on the SEMA Battle of the Builders competition or the SEMA Young Guns program, visit semayoungguns. com or semabotb.com.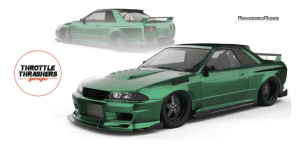 MISSING FROM THE MOJAVE
In other SEMA Show news, several collision repair exhibitors have pulled out of the in-person event citing COVID-19 concerns. On August 31, Spanesi announced it would not be attending this year's show, while Dan-Am—which distributes SATA products in the United States—also said September 20 it would not be attending the event.