TECHNOLOGY IN TANDEM
As a new generation of drivers get behind the wheels of increasingly connected vehicles, a new study from the IIHS seems to show that ADAS safety technology has the potential to mitigate 41 percent of crashes involving teen drivers. "We know these technologies don't stop 100 percent of the crashes they're designed to address, but our analysis shows that the potential benefits for teen drivers could be pretty stunning if they were widely used," Alexandra Mueller, an IIHS research scientist and the lead author of the paper, said in a statement. According to the report, teen drivers are more than four times as likely to crash on any given outing than a driver over the age of 20. However, researchers from the Insurance Institute for Highway Safety (IIHS) suggest that teens who begin learning to drive with these safety systems at their disposal stand to be safer drivers than those without. The IIHS study looked at all crashes involving teen drivers that occurred on U.S. roads between 2016 and 2019, focusing on crash scenarios relevant to three crash avoidance features (front crash prevention, lane departure warning and blind spot monitoring).
A NATURAL SOLUTION
In the ongoing fight to curb carbon emissions, BMW Group has announced its plan to integrate more renewable materials into its OE parts going forward. "We are setting new standards for sustainable premium quality—by rethinking materials and focusing more than ever on resource-efficient alternatives and renewable materials with strong dismantling capability," said Dr Stefan Floeck, head of development body, exterior, interior at BMW. The automaker says the raw materials being used in its parts are not only 30 percent lighter than average but are also carbon negative as they absorb CO2.
TESLA'S FRIENDS IN OTTAWA
The Canadian subsidiary of Tesla Motors was reimbursed over $125 million in federal green subsidies over the last two years, according to data from Transport Canada Reports published by Ottawa business journal Blacklock Reporter last Thursday state the car maker, owned by American billionaire Elon Musk, received $118.6 million from Ottawa in electric vehicle rebates. That's on top of an already-paid-nearly $6 million paid to Tesla Motors Canada by the Dept. of Natural Resources to install 150+ charging stations in Western Canada.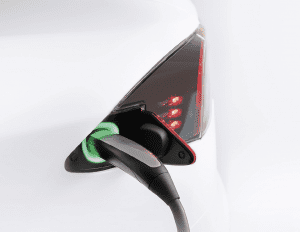 LINKING UP
General Motors and TELUS are looking to lead the charge on connecting vehicles to the web with the two companies announcing that they have partnered to integrate TELUS 5G internet into next-generation GM vehicles. The first GM vehicles with built-in connectivity to TELUS' 4G-LTE and 5G networks are expected to be introduced with the 2025 model year. Additionally, through GM's fifth generation rollout, current 4G LTE-equipped model year 2019 and newer vehicles will be able to migrate to the new TELUS network.