FURY ROAD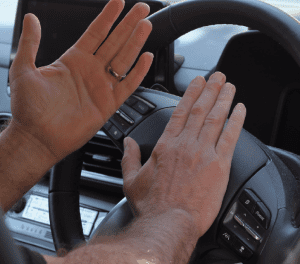 Look at the driver to your left. Now, look at the driver on your right. You better start sizing one of them up, because odds are they are willing to throw hands over the lane you just blocked them out of, according to a recent poll conducted by Leger and published by RATESDOTCA. A recent poll found that 51 percent of Canadians admit to engaging in road rage of some kind, with 78 percent reporting that they themselves have been a witness to some amount of highway shenanigans. Curiously, the study also found that road rage is almost never worth it, with 28 percent of Canadians saying they have witnessed an accident directly caused by road rage. Luckily, the study does confirm that drivers tend to mellow out with age, noting that only 38 percent of drivers older than 55 admitted to engaging in road rage, as compared to 64 percent of drivers between the ages of 18 and 34. According to RATESDOTCA, the online survey of 1,507 Canadians (1,341 licensed drivers) was conducted between June 17 and 19.
It also was found that 17 percent of men are likely to offer an obscene gesture to their fellow motorists, as compared to 12 percent of women. Similarly, men seem to quite enjoy offering advice—yelling from their window—more than women do (10 percent versus six percent) and are more likely to exit their vehicle for a friendly chat with the other driver (four percent versus one percent).
A NIGHT 'OOT' IN VEGAS
A Canadian contingency will be making its return to SEMA this fall, as the Automotive Industries Association of Canada (AIA) officially opened up registration for Canada Night, the association's flagship networking event at the annual Las Vegas trade show. Returning after a two-year hiatus caused by the COVID-19 pandemic, Canadian companies from across the automotive aftermarket industry are invited to the Venetian Resort at the close of SEMA's opening night on Nov. 1. Canada Night typically proves to be a highlight for many Canadian attendees to the SEMA show and promises a night of food, drinks and networking opportunities with industry members they may not otherwise meet in person. This year's Canada Night event is set to run from 5 p.m. to 8 p.m. PST.
PORSCHE POLICY
Porsche owners now can opt into an insurance plan designed to cater specifically to their needs as the German automaker has officially launched Porsche Insurance in Canada. Customers who sign on to the OEM-affiliated insurance plan will be afforded a number of exclusive benefits, according to Porsche's press release, including the guarantee that vehicle repairs will be completed by certified Porsche technicians and using official OEM replacement parts. As well, during repairs Porsche Insurance customers will have access to a rental vehicle of comparable value and, in the event of a total loss or theft, be guaranteed a full return of the vehicle's original purchase price.
IMMINENT ADVANCEMENT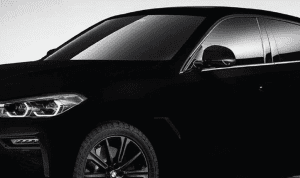 On July 28, representatives from three major automotive coating companies met at an online Collision Industry Electronic Commerce Association webinar to discuss the future of automotive coatings in the age of advanced driving assistance systems (ADAS)–effectively, radar systems that serve as the eyes of self-driving cars. Daniel Benton, Global Product Director of Color Marketing at Axalta Coating Systems, Andy Hysi, eBusiness Manager at AkzoNobel and Jeff Wildman, North American Manager of OEM & Industry Relations at BASF discussed the challenges of developing OEM coatings in compliance with government and ADAS regulations, the growing list of restricted materials in paints, creating ADAS compatible coatings and eco-friendly requirements."I think you'll see some innovations from OEMs. Traditional metal flakes might turn into something else that gives hue shifting and colour changes," said Benton. "[These features] make repair a little more challenging when colour matching and layering." Benton's suggestion is to pay extra attention to OEM instructions. It's not just application techniques that have become more technically demanding, Wildman explained. "OEMs are trying to develop unique colours. When you look at a vehicle today, your estimator should check the colour code. If you have a limited-edition toner, it may take a week or longer to get it." Those toners aren't necessarily cheap, said Wildman, describing the sticker shock of a repairer informing customers about the need for custom paints to be purchased a week after the car enters the shop–rather than at the start of the process.